Our models

Micromethanisation units
Liquid manure
The solution for breeders wishing to process mainly liquid manure while retaining the possibility of complementing this with other input available on the farm (semi-solid manure, crop waste).
The liquid manure is incorporated into the methanisation unit by means of a macerator pump. A mixer can be integrated into a reception pit in a shaft to incorporate more solid inputs (similar to the LQ model).


 

The unit is fully automatic and requires just 10 minutes of work per day.

Agricultural methanisation units
LIQUID MANURE, SEMI-SOLID MANURE, CROPS, WASTE
The solution for breeders wishing to upcycle different inputs for higher-performance methanisation units.
LQ models : s

uitable when the input mix remains liquid. The unit is supplied via a shaft reception pit equipped with a macerator pump and a semi-rapid immersion mixer.


 
LS models 

: suitable for large quantities of solid input. The system used to incorporate solids includes a reception hopper. The methanisation unit is equipped with a slow paddle mixer and a semi-rapid immersion mixer to ensure homogenisation in the tank.
Your advantages
    Working time 10 minutes/day
The unit requires little attention and work on a daily basis. Working time is estimated at 30 minutes per day when semi-solid manure or other solid materials have to be loaded.
  Stable, complementary income
Income guaranteed for 15 years. Up to 90% reduction in electricity bill and total heating autonomy.
 Digestate
Digested liquid manure = 100% of the nitrogen available for plants. Digestate is a fertiliser of much better agricultural quality than liquid or semi-solid manure.
    Subsidies
Subsidies of 27.50% on the investment: methanisation unit, connection, storage, etc.

  Sustainability
Methanisation enables you to commit to switching your farm to a low-carbon economy by reducing your CO2 emissions.
  Effluent processing
Reduction in odours, pathogens, weed seeds.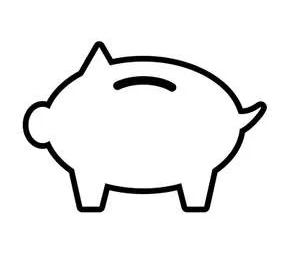 Revenus stables et complémentaires
Revenus garantis pendant 15 ans. Réduction de la facture électrique jusqu'à 90% et autonomie complète en chauffage

Durabilité
La méthanisation permet d´engager votre ferme dans une transition vers une économie bas carbone en réduisant vos émissions CO2.
 Digestat
Lisier digéré = 100% de l'azote disponible pour les plantes. Le digestat est un engrais de bien meilleur qualité agronomique que le lisier ou le fumier.
Traitement des effluents
Réduction des odeurs, des pathogènes, des graines d'adventises
Our offer
COGENGREEN ensures the profitability of your methanisation unit. We are by your side throughout the life of your project to provide you with a reliable, long-lasting installation :
Free study

Assistance with obtaining subsidies and permits

Ten-year warranty on concrete tank

High-quality equipment integrated into tried-and-tested methanisation units

Local maintenance service, 7 days a week

Biological monitoring of your installation

Remote control of your installation by computer